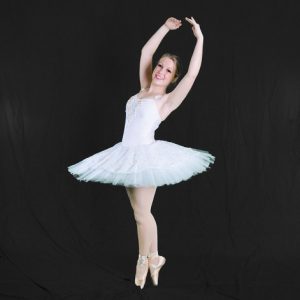 Ballet
Ballet is the foundation of all dance. Anyone who wishes to excel with their dancing should take Ballet class.
The technique learnt during a Ballet class can also be transferred to Jazz, Tap, Acro, Contemporary & Lyrical dance. Students will be taught posture, flexibility, strength, barre work and floor work.
We try to make our ballet classes slightly more casual in order for it to remain fun for the children although uniform is important in this class to ensure students have the correct technique.
We have a Ballet class available for all ages in which students will work on their technique and also learn a choreographed routine for our end of semester concerts. We also now have Ballet Exam classes that follow the State Dance Association syllabus where students can progress through the levels and take formal exams.
For students wanting to dance en pointe they must be participating in a minimum of 2 hours of Ballet class per week in order to have the strength and proper technique for safe pointe work. Once students are ready to progress and dance en pointe they can then join our 30 minute Pointe class.
Ballet Class Times
| | | | |
| --- | --- | --- | --- |
| Day | Time | Class | Age |
| Monday | 5:00-6:00 | Ballet Exam 4 | 11 yrs + |
| Tuesday | 4:00-4:45pm | Ballet/Lyrical | 6-8 yrs |
| Tuesday | 4:45-5:45pm | Ballet Exam 5 | 14 yrs + |
| Tuesday | 5:45-6:30pm | Ballet | 9-12 yrs |
| Tuesday | 6:30-7:15pm | Ballet | 13yrs + |
| Saturday | 9:30-10:00am | Ballet & Jazz | 3-6 yrs |